Bushcraft knives are an essential tool for survivalists, hunters and outdoorsmen. They are used to baton wood, create feathersticks, skin animals, fish, and so much more!
A bushcraft knife should be sharp and sturdy. It should also be reasonably lightweight and easy to carry. The blade should be able to withstand heavy use and rough conditions.
There are several types of bushcraft knives available. Each type has its own advantages and disadvantages. Here are the best bushcraft knives according to me.
This list is in no particular order.
1. The Fallkniven S1 Forest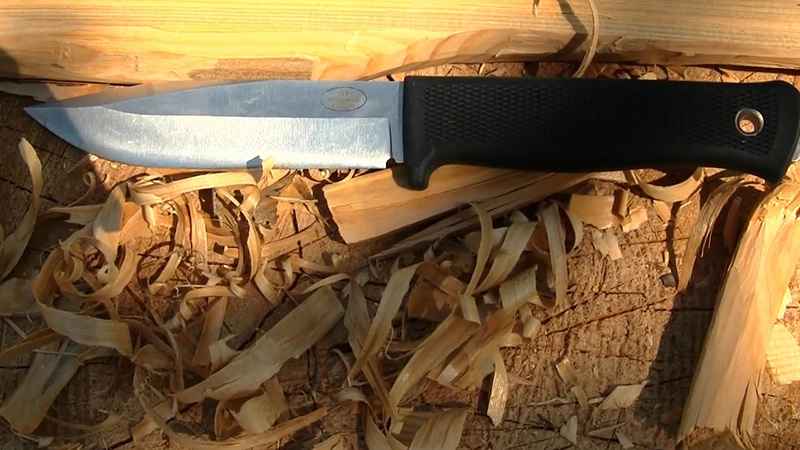 Perhaps my favorite knife on this list is the Fallkniven S1. Fallkniven is known for making sturdy, durable and strong blades that will last you a long time. The S1 forest is made for wilderness survival.
| | |
| --- | --- |
| Thickness of blade | 0.2 inches (5 mm) |
| Length of blade | 5.1 inches (130 mm) |
| Total knife length | 9.7 inches (247 mm) |
| Knife weight | 6.8oz (193g) |
| Blade style | Clip point |
This Vg-10 steel blade features a convex grind, a convex grind is extremly durable and is perfect for outdoor purposes like the every tasks you will be performing while practicing bushcraft; batoning wood, notching, fleshing an animal, carving etc.
The handle is made of thermorun which is a plastic with rubber like qualities. It's a hard handle but has excellent grip and feels nice in your hand. It's a quick drying material so if you're doing something like gutting a fish and it gets wet, it will dry off very quickly.
If you're looking for a good lightweight pack knife for bushcraft or even just a good overall camping knife that handles really well and will be more than capable of taking on most bushcraft tasks, while lasting you a long time. You really can't go wrong here.
Fallkniven S1 Knife Review. Beating on the Classic Outdoor Survival Knife.
2. Morakniv Bushcraft Black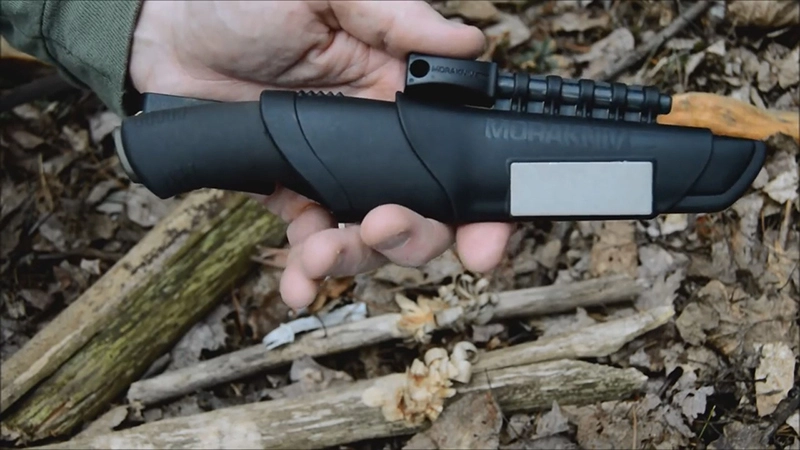 When it comes to price, quality, and durability few blades will top a Morakniv. A quick look online and you will see nothing but good things about them as they are one of the more popular knives out there.
| | |
| --- | --- |
| Thickness of blade | 0.126 inches (3.2 mm) |
| Length of blade | 4.3 inches (109 mm) |
| Total knife length | 9.1 inches (232 mm) |
| Knife weight | 5.4oz (154g) |
| Blade style | Clip point |
This sleek and sturdy knife is a great for an entry level bushcrafter and can make a great camping knife too. Especially if you opt for the version that comes with the morakniv fire starter, a great fire starter that even works when it's wet.
The blade is made from strong and durable carbon steel, my personal favorite, and features a Scandinavian grind that has great edge retention. It's covered with a anti-corrosive coating that will prevent rusting. It also boasts a very sharp blade that will cut through anything you need to cut. I've never come up against a job it couldn't tackle.
I found the ergonomic handle and rubber grip fairly comfortable after a few days of getting used to it. Once I got used to it comfort and control was never an issue. This is important when you are doing detailed work in the bush, such as cleaning game or carving wood and need high precision.
The one thing I'll say I really didn't like about this knife is the plastic knife sheath, this is more of a personal preference as I prefer the look of a nice leather sheath. It does however come with a diamond sharpener which is handy to keep an edge on your blade at all times even when you are away from your sharpening stone at home.
If you ever have any issues with this knife, it comes with a 1-year manufacturer's warranty, which is always a bonus.
These things are cheap, high quality, durable and can complete everyday tasks. A rare combination these days.
Morakniv Bushcraft Black Review (Best Budget Bushcraft Blade?)
3. Condor Bushlore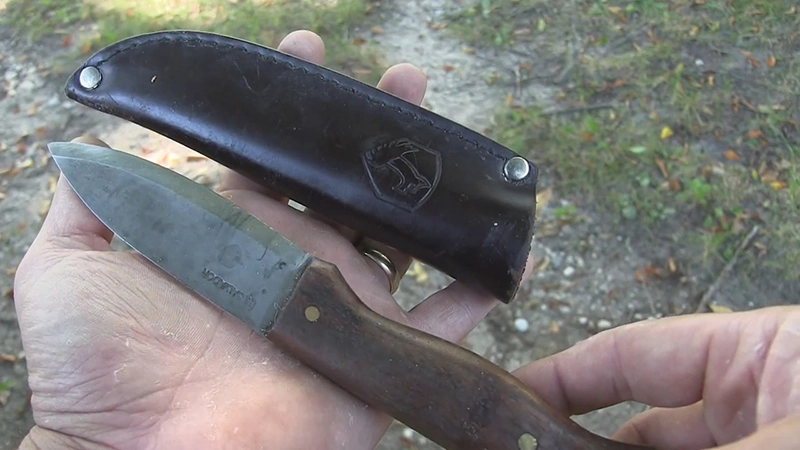 If you haven't been able to tell yet, I'm a bit of a sheath nerd. I have to start of with the condor bushlore by saying it comes with the best sheath I have come across for knives in this price range, made from good heavy leather. But what about the knife itself?
| | |
| --- | --- |
| Thickness of blade | 0.125 inches (3 mm) |
| Length of blade | 4.25 inches (108 mm) |
| Total knife length | 9.25 inches (235 mm) |
| Knife weight | 12.32oz (349g) |
| Blade shape | Spear point |
Well, don't let the price fool you. I've used this knife alongside knives that are more than double the price of the bushlore, and it performed just as well if not better than some of those more expensive options in various outdoor tasks.
Made from 1075 high carbon steel, this scandi grind blade is extremely durable and very easy to sharpen with a stone. This particular grind hold's a very sharp edge.
Unlike the Morakniv bushcraft we just went over, the bushlore does indeed come with a full tang blade, which is great for the longevity of the knife itself. It also makes things like batoning wood less stressful, as you don't have to worry about the blade snapping off from the handle.
With the condor bushlore I was able to do some notching, make feather sticks, chopping and fillet a nice walleye with ease.
The wood handle on this thing is form fitting and very comfortable to use over extended periods of time. It also features a lanyard hole.
To be honest with you, for the price, it's hard to find anything wrong with this one. You will get your moneys worth and more out of it.
Condor Bushlore review ......... With Chris Wilkes .....2017
4. The Ka-Bar BK7 Knife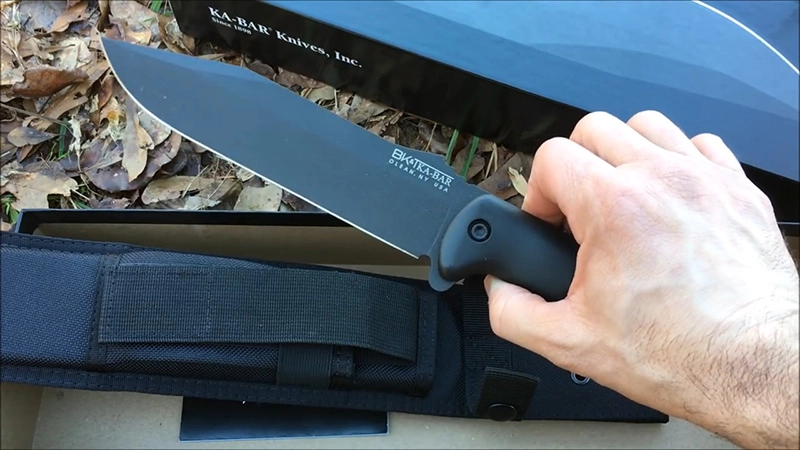 Stepping up a little in price and made in the usa, the Ka-Bar BK7 is one of the most popular survival knives out there.
| | |
| --- | --- |
| Thickness of blade | 0.188 inches (4.77 mm) |
| Length of blade | 7 inches (177.8 mm) |
| Total knife length | 12-3/4 inches (323.9 mm) |
| Knife weight | 13.6 (385.5g) |
| Blade style | Clip point |
It's a bit bigger than the other knives we have talked about thus far, this is because it doubles as a tactical knife. Being a full tang flat grind blade with a thick spine, it can also take more of a beating. Thanks to the blades 1095 Cor-Van steel, once you're done beating up some trees, it's really easy to resharpen with most any sharpening stone.
The handle is made from glass fiber filled nylon and fits nicely in your hand and is surprisingly comfortable. Many people actually customize their Ka-Bar BK7 handles.
Now, this knife isn't a machete, and it's not a hatchet but the BK7 is an excellent chopper, it's heft and size makes clearing brush and delimbing trees a breeze. I would even go as far as saying if you for some reason lose and forget your axe at home, the BK7 is one of the few fixed-blade knives that would be able to chop down reasonably sized trees. It's impressive.
The sheath! What about the sheath? Well, it's a polyester sheath that won't wear out easily. It's not the best looking sheath but let's be real, we don't buy knives just for the sheaths. Okay, maybe I do sometimes.
This bad boy is no ordinary camping knife, it's a survivalists dream.
KA-BAR BK7 Field Test (Awesome Survival Knife)
5. Buck 853 selkirk knife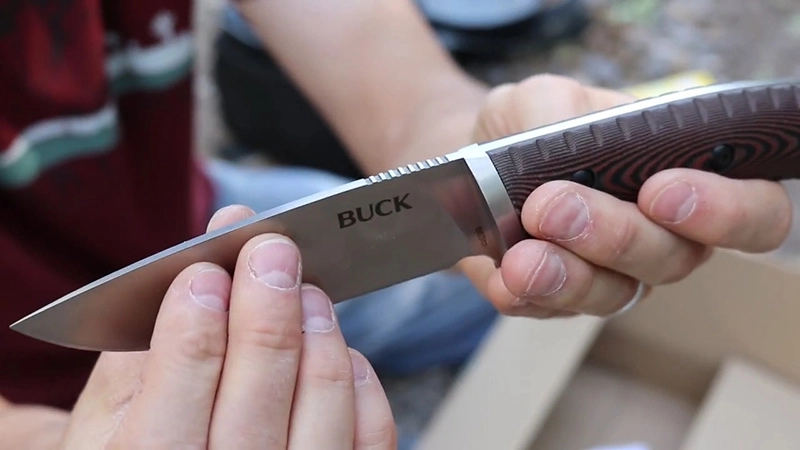 So this beauty of a knife takes its name from the equally beautiful Selkirk Mountain range in northern Idaho and is one of the best bushcraft knives for a reasonable price out there.
This midsize buck knife features a sturdy fixed blade and comes with everything you need to master the outdoors. The blade is made of 420HC drop point steel and is perfect for every task from whittling to skinning. Here's a look at the Selkirk blade specs:
| | |
| --- | --- |
| Thickness of blade | 0.4 inches (10 mm) |
| Length of blade | 4.625 inches (117 mm) |
| Total knife length | 9.25 inches (245 mm) |
| Knife weight | 7.6oz (215g) |
| Blade style | Drop point |
One of the most sought-after features of this knife is the artfully contoured Micarta handle, which comes complete with a steel bolster for safety and comfort. The steel bolster has a secondary use as a hammer if you need one in the wild.
A great feature is the 2-¼" fire striker and safety whistle that are integrated into the grip. When these tools are included, there's no need to worry about having them in the field. The injection-molded nylon sheath provides a comfortable carry and can even be mounted vertically or horizontally.
Lastly, it comes with a "Forever Warranty," so you can trust the integrity of the blade.
Selkirk: Buck Knives Survival Blade Model 863 by Equip 2 Endure YouTube Cut
What You Should Know Before Buying
When looking to buy a new onne, you need to know what makes a good knife, well, good. If you continue reading I will break down all the key information you need to know when you are choosing your next blade. Please keep these notes in mind before buying them.
The material of the Handle
One of the most important aspects is the handle. You don't want to be out in the bush working away when all of a sudden your handle breaks, rendering your blade useless.
There are many different products out there which means there is a wide variety of materials that are used to make the handles, some of the more popular materials include wood, plastic, carbon, and rubber. Most quality blades will have a solid grip no matter the weather conditions.
When looking for a fixed blade bushcraft knife something you should have your eyes open for is whether or not the blade is a full tang blade. Full tang blades are designed to withstand any punishment you put it through and will keep it strong and most importantly working, for years to come.
The material of the Blade
When looking into buying a new blade for the bush, something you need to take into consideration is the weather. Sometimes you will find yourself trapped in rainstorms for days and when that happens, you don't want your blade to be sitting there collecting rust.
High-quality stainless steel is what I look for. Not only is stainless steel strong but it is also virtually rust proof and will keep your blade strong for years, especially in the bush where it tends to get wet.
Another great option is a high carbon steel blade, not only is it incredibly tough and long-lasting but it is very easy to sharpen and holds an edge very well. Unfortunately unlike our friend stainless steel, high carbon steel blades tend to rust over time if not treated properly. If the blade you own is high carbon steel it is important to keep it oiled.
Another thing to keep in mind is that you want something that has great edge retention, reducing the amount of times you need to sharpen.
What are they used for?
Fire – You can often use it for batoning wood or creating feather sticks to create fire and you can also use the back of the blade to create sparks off a ferro rod.
Preparing Food – Preparing food in the bush is virtually impossible without a reliable bushcraft knife. It will be used to skin, gut, and clean big game as well as clean fish.
Survival tools – The great thing about a good bushcraft knife is that it can be used to make a wide variety of tools such as spoons, spears, wooden mallets, hatchet handles and so much more.
Protection – When out in the bush you may come across a wide variety of predators, your survival knife will give you protection in these times.
It is important to keep safety in mind when using your bushcraft knife. These are a wonderful tool but can also be very dangerous and must be treated with respect.
How to keep it in good condition

If there is something we all know for sure it's that a quality blade can be expensive, so it is important to be sure you are taking care of yours properly by practicing proper bushcraft knife maintenance. Most sellers will tell you that once you buy a blade from them they will last a lifetime, this isn't always true without proper care. Here are some tips for taking care of your blades;
Lubricate your blade after heavy usage if required (depends on the type of steel)
Always keep it sharp to avoid potential damage
Keep it in a secure, dry space.
Let me know if you liked the post. That's the only way I can improve.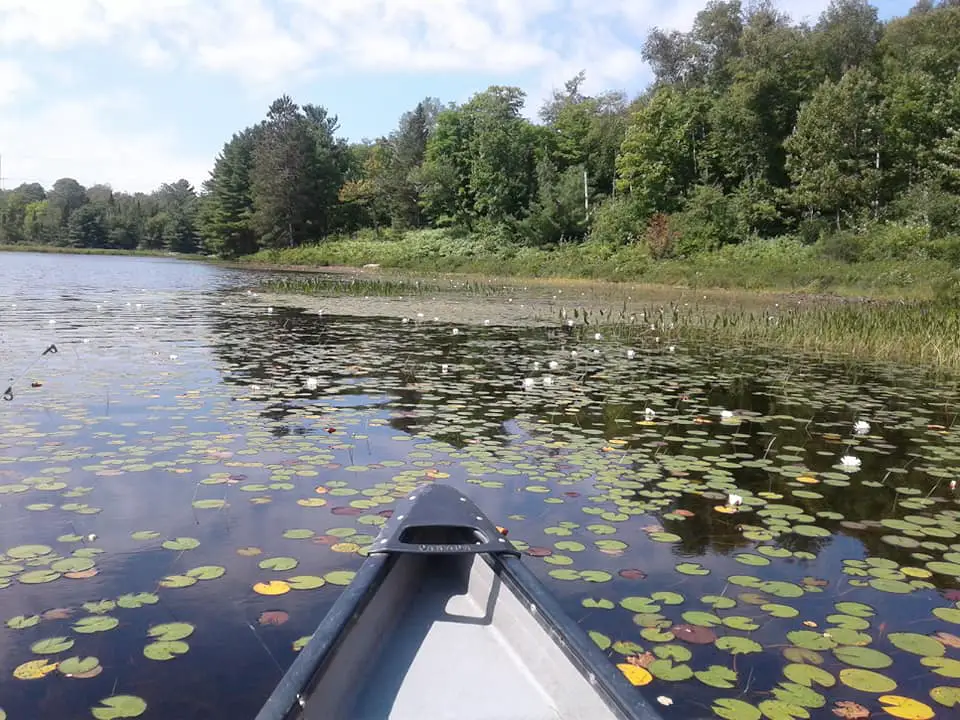 Hey I'm Josh! I have been practicing Bushcraft for a little over 6 years now! I Started this website to review awesome bushcraft gear that I love as well as share information I have learned along the way!