When it comes to a bushcraft tool, you won't find many that top a dependable high quality bushcraft axe. When out in the bush, your axe is a powerful tool.
Whether you are Chopping, felling trees, splitting wood, carving, etc. you'll often find that your bushcraft axe quickly becomes your go-to tool in the bush.
1. Gransfors Bruks Outdoor Axe (The Favorite)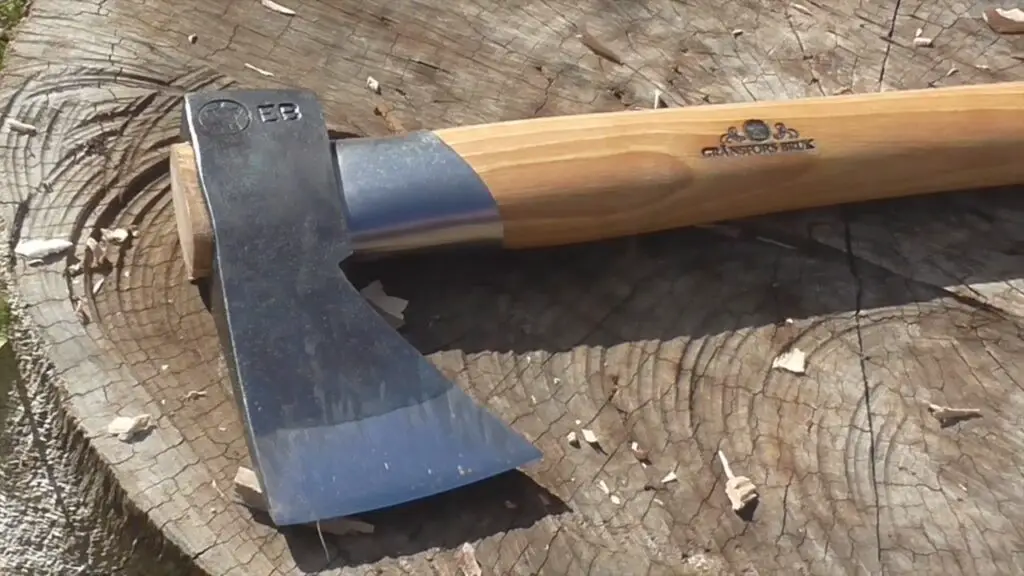 Axe head weight: Roughly 1 pound

Handle length: 14.5 inches
The Gransfors Bruks Outdoor Axe has long been my go-to axe for trips in the bush for a few simple reasons.
First of all, the power this Gransfors Bruks packs when splitting wood could lead you to believe it's on the heavier side, but it's actually quite the lightweight axe which is important for me as I like to keep the weight of my pack as low as possible, especially on longer trips.
My Gransfors Bruks outdoor axe is lightweight enough that sometimes I even forget it's on my belt, but at the same time it's big enough to handle most tasks around camp.
With a lighter head that weighs just about one pound alongside a shorter handle you can start to see why this is one of my personal favorite bushcraft axes. It's a compact size but can take on the same tough tasks any bigger axe could.
One thing I especially like is the sort of metal handle up by the head which makes it just that much easier to choke up on.
Like most Gransfors Bruks products, this bushcraft axe comes with a 20 year warranty which more than makes up for the price. In 20 years this axe will have paid for itself many times over.
I've never actually had to use the warranty thanks to the steel quality Gransfors Bruks uses but a buddy of mine did and he had nothing but good things to say about the process of returning and receiving his replacement. For me, I'll always pay for that type of customer service and product guarantee before spending money on a cheaper alternative that comes with just a limited warranty.
The Gransfors Bruks outdoor axe can tackle just about any task I need it to on a daily basis around camp with ease, tasks such as:
Limbing trees
Chopping pieces of wood
Splitting pieces of wood
Woodcarving
Processing Animals
As a bonus, this beautiful axe comes with a solid leather sheath made from high-quality leather.
THE AXE YOU'RE GOING TO WANT (Official Video)
2. Hultafors ABY Forest Axe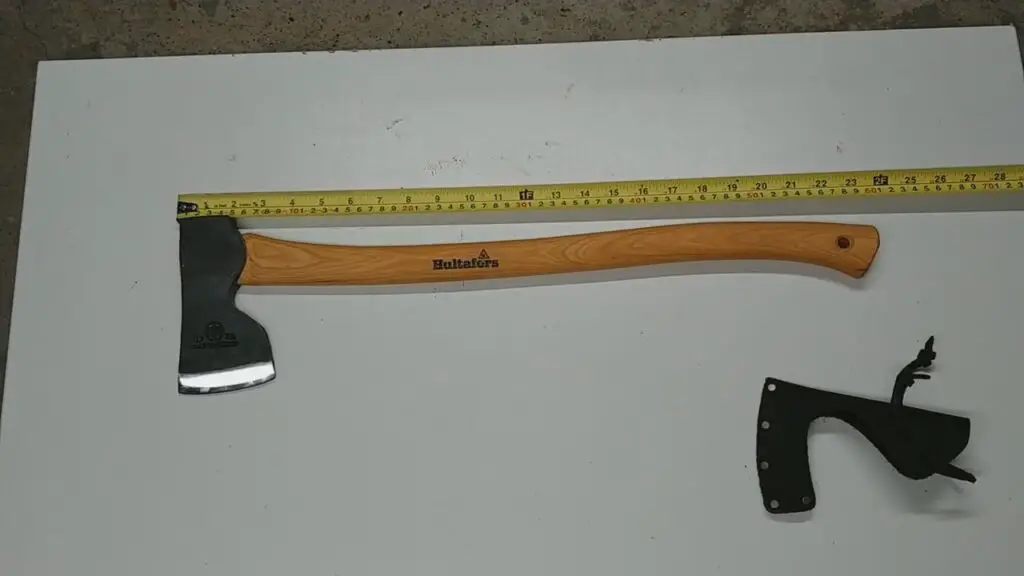 The key to a good woodsman axe is versatility. It should be able to tackle all tasks required at camp while being compact and lightweight enough to carry around in your pack. The Hultafors ABY Forest Axe checks all those boxes.
Before graduating to my Gransfors Bruks outdoor axe this Hultafors was my daily driver, I would bring it with me on every trip and never once had an issue. The Hultafors ABY Forest Axe has a fairly light axe head weighing it at just about 1.5 pounds, you may think the lightweight axe head means this thing doesn't pack a punch but the 24 inch wooden axe handle provides all the force you'll need.
This axe is an excellent chopping axe but chopping isn't all it can do. It can also be used for felling, splitting, hammering, and thanks to the shape of the head you are able to form a very comfortable grip and use it as a chisel to carve out things like spoons, bowls, or any other intricate bush projects you can think up.
Oh, and the sheath on this bad boy is one of the better sheaths I've had come with an axe.
3. Council Tool Wood-Craft Pack Axe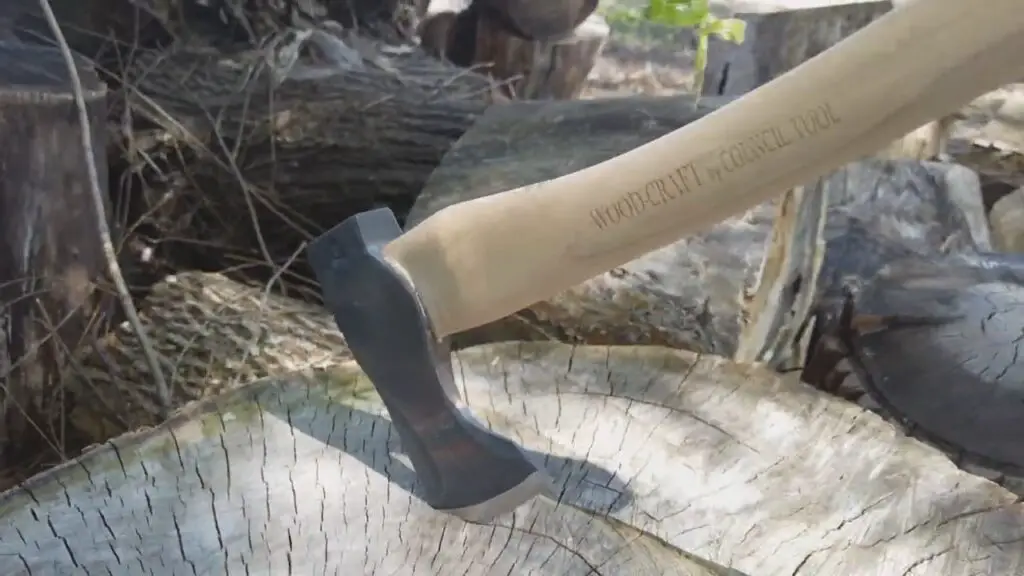 The Council Tool #2 Wood-Craft Pack Axe is the perfect balance of design, function, and craftsmanship.
The tool is made with high quality 5160 steel and boasts a 19″ American hickory handle. An ideal bushcraft axe if splitting logs and felling trees is your main priority. This axe has one of the more heavier heads weighing in at about 2 pounds, which is still very easy to pack around.
Its all-round capabilities make the council tool wood-craft pack axe easy to use for most of your camp tasks. Carving, felling, hammering, shaving, hewing, chopping, this axe can handle it all with ease. A great feature with this bushcraft axe is its phantom bevel which helps prevents the axe head from becoming stuck in a stubborn log which you'll find speeds up the wood processing process.
The handle is very comfortable, after hours of use processing fire wood comfortably never became an issue. Although I still prefer my gransfors bruks outdoor axe for trips into the bush this council tool definitely gets the job done.
Idealy, this is a wonderful camping axe if you're planning a long camping trip.
4. Hultafors / Hults Bruk Qvarfot Felling Axe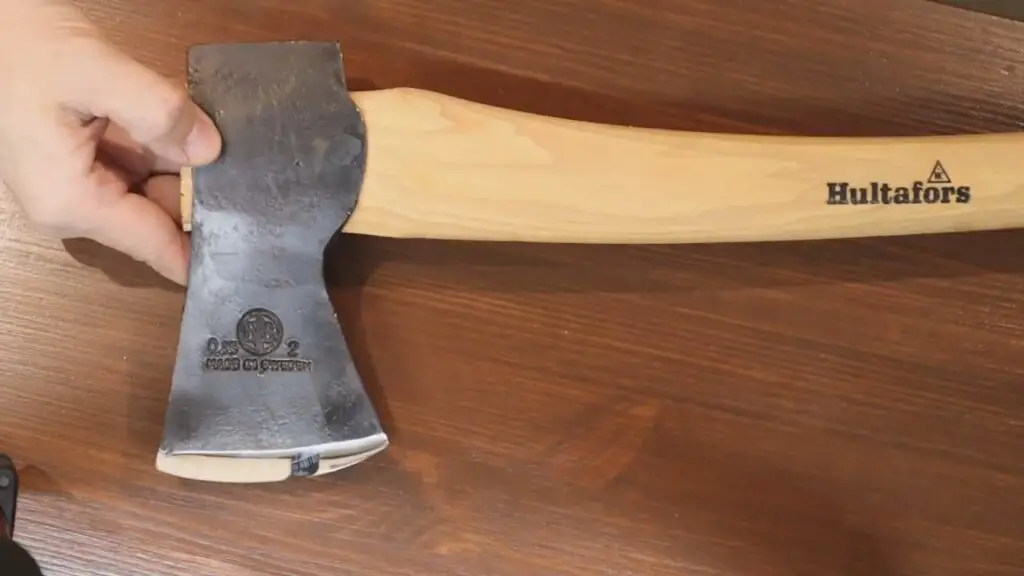 Hultafors is the worlds oldest axe maker, they have been been forging axes since 1697. So you know their products are top quality.
This bushcraft axe was made in a hults bruk factory with one main purpose in mind, felling trees. At a great price point that won't break the bank and made by a manufacturer known for it's high quality axes with a great reputation you will be hard pressed to find a better felling axe.
The curved handle is solid American hickory with nice wood grain and has been treated with linseed oil, it really is very comfortable to work with for multiple hours.
With this Hultafors / Hults Bruk felling axe I've made light work of processing trees to make things like shelters, chairs, benches etc. around my camp. Felling isn't the only thing this Hultafors axe can be used for though, don't be fooled by the name this felling axe althought excellent at chopping also splits and processes wood like a dream. The total weight of this axe is about 2.8 pounds.
Hand forged in a Swedish Hults Bruk foundry using excellent quality Swedish steel. This axe came sharp right out of the box!
Choosing the right bushcraft axe
If you're thinking about adding a bushcraft axe to your outdoor kit finding the right axe is critical. Choosing the right axe can reduce your workload significantly, while choosing an inferior bushcraft axe can take what seems like a simple task and extend the time you spend on it.
Finding the right bushcraft axe for you is all about personal preference, do you want a short handle axe or a long handle axe? Do you care about the weight or do you just want the most splitting power? Is price an issue for you? These are all things you should consider before committing to purchasing a new bushcraft axe. Here are a few more.
1. What are you going to be using it for the most?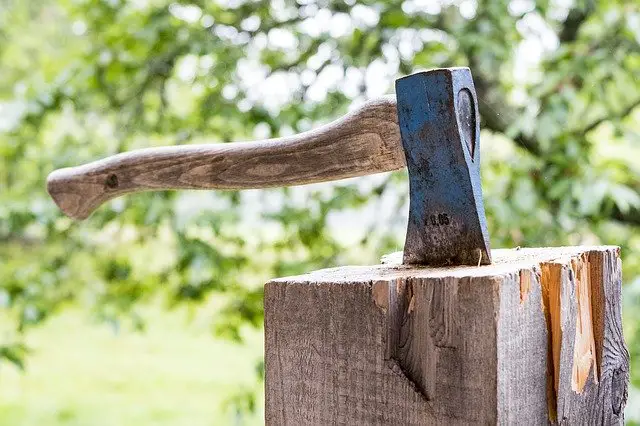 There are many jobs a bushcraft axe can handle, some are made to do some tasks better than others. Figure out what you believe you will be using your axe for the most when you are out in the wilderness, things like:
Felling trees
Splitting wood
Carving
Chopping wood
Field dressing animals
Delimbing trees
Clearing trail
Each of the above tasks has an axe that was made with it in mind, sure most axes will be able to complete all of the tasks above but you need to decide which you think you will be doing the most and purchase a bushcraft axe that best suits that task.
For example, when splitting wood you are going to want to look for axes with heavy heads to make splitting easier. These are usually called a splitting maul.
Types of axes
Woodsman Axe: A woodsman axe otherwise refereed to as a general duty axe or even a camp axe is what would be most recommended for someone who is looking to buy their first bushcraft axe, it will make light work of all common camp tasks.
Log Splitting Axe: Your run-of-the-mill axe for splitting wood. A good splitting axe will often have a heavier axe head, most will even have the form of a wedge that helps to slice through even the toughest of logs.
Felling Axe: If you plan on chopping down a good amount of trees for something like shelter building, you are most certainly going to want to invest in a felling axe. Felling axes are usually on the larger side with long handles that will give you the most force in your swing, making taking down even the most stubborn of trees a breeze.
Hatchets: Hatchets are usually on the smaller size, most are able to clip onto your belt for easy access when completing chores around camp. Most hatchets will be able to do some delimbing, light chopping, splitting and even a bit of carving. If you're interested, I did a write-up about my favorite bushcraft hatchet.
2. Choosing the right axe manufacturer
It's super important you do your research into different bushcraft axe manufacturers. Unfortunately, there is lots of junk in the axe market these days, I'm talking axes that don't even make it through one outing into the bush before breaking.
You won't want to hear it but when it comes to axes you really do get what you pay for. I will always recommend spending more for quality axes, especially if they come with some kind of warranty.
Some of the most well know axe manufacturers in the bushcraft community in terms of their quality and durability are:
Gransfors Bruks: Top of the food chain, when it comes to axes, no one in my opinion does it better. Made in Sweden, these axes are made with high quality materials like their durable steel and will withstand the test of time alonside their excellent wooden handels. In the event that you receive a dud, they offer 20-year warranties on most all their axes!
Council tool: Council tool axes are really good for their price. They are American made which can be important for some people, and they have been around since 1886!
Husqvarna: Another big player in the axe market, Husqvarna makes very high quality axes for reasonable prices and their axes are very popular in the bushcraft community!
Hultafors: Hultafors is the oldest axe manufacturer in the world and are another popular axe manufacturer among bushcrafters. Their axes are high quality and, like Gransfors Bruks, stand the test of time. Other than Gransfors Bruks you'll be hard pressed to find a better axe. If you are a fan of Hults Bruk axes you should know, that they were sold to Hultafors in 1992.

3. What type of wood does your region offer?
Something to keep in mind when selecting your axe for bushcraft is the type of wood you'll be working with in your region, whether it be hardwood or softwood. Some axes (typically of the heavier variety) will do a better job than others when being driven into hard wood, while you can get away with a more compact and lightweight axe if the wood you will be working with is of the soft variety.
Here's a short list of trees that are considered hardwood and some which are considered softwood.
Hardwood trees:
Oak
Maple
Birch
Hickory
elm
Cottonwood
Softwood trees:
Pine
Douglas fir
Cedar
Spruce
Redwood
Final thoughts

Choosing the right bushcraft axe is a task that requires some heavy contemplation. You need to ask yourself what your main uses of the axe will be and go from there.
Remember, a good bushcraft axe can last you more than 10 years so don't let the price of some of the more high quality axes scare you off even if they are out of your budget as they will all likely pay for themselves in the long run, whereas you may find yourself replacing some cheaper options more often than not.
Don't froget, when chopping wood, always be sure to use a chopping block to help extened the life of your axe.
Let me know if you liked the post. That's the only way I can improve.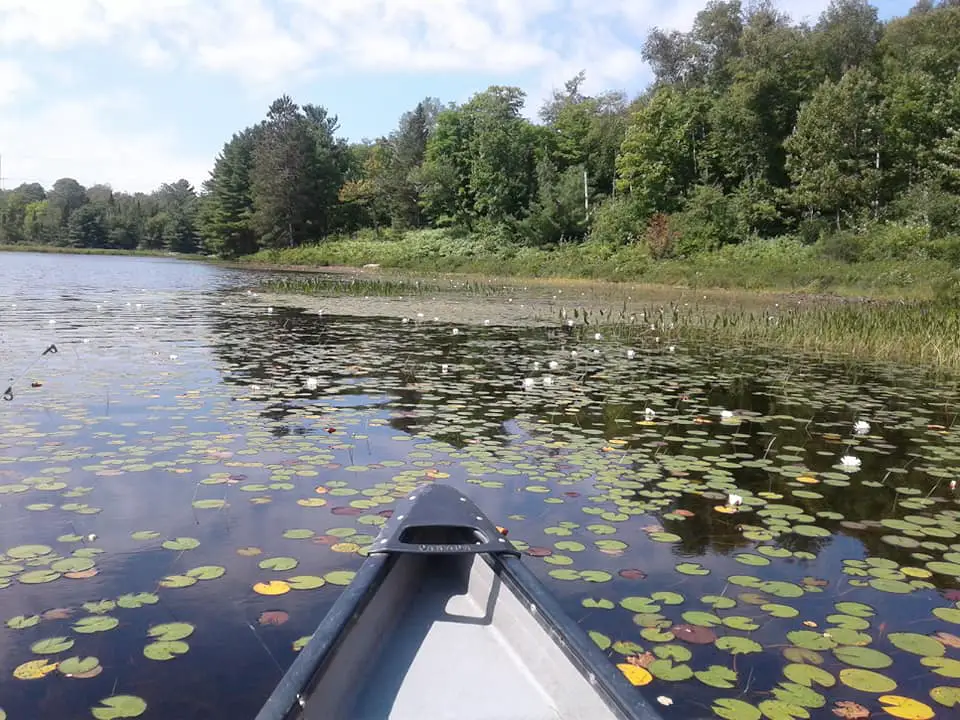 Hey I'm Josh! I have been practicing Bushcraft for a little over 6 years now! I Started this website to review awesome bushcraft gear that I love as well as share information I have learned along the way!