You've just gotten tatted up and now aren't sure if it's a good idea to be heading out into the great unknown on a camping trip. Don't worry, I've got you covered.
Yes! You can go camping after getting a tattoo. It may be more difficult to wash and keep clean, but so long as you follow proper tattoo aftercare guidelines you will be fine!
How to take care of a tattoo while camping
Now, it's fine to go camping with a new tattoo, but it will come with some restrictions, and you won't be able to do everything you usually do while camping.
These are some general guidelines, but be sure to talk with your tattoo artist about proper aftercare instructions you should follow while camping that will help promote proper healing.
1. No swimming
Submerging a new tattoo underwater for prolonged periods of time during the first stages of healing is not recommended. You want to keep the tattoo dry.
If you are camping on a lake, the lake water can be full of bacteria that can both irritate the skin around your new ink and even cause infection.
If you are camping on an ocean, on top of bacteria, salt water can wreak havoc. Salt water will "suck" ink out, which will lead to color loss and discoloration.
Things like canoeing, kayaking or things that may lead to minor contact with water are fine, so long as you don't get the area too wet.
2. Don't get too much sun
Depending on how your campsite is set up, it can be really challenging to avoid coming in contact with direct sunlight for extended periods of time. In this case, you should wear clothing that completely covers the area.
The sun causes all tatts to fade over time, even old healed ones. With fresh ink, the process happens much quicker, and you can end up losing a lot of ink if you're not careful.
A sunburn to a freshly inked area can lead to blisters and scarring.
Whatever you do, don't apply sunscreen to your new ink and think that is a solution. Sunscreen will slow the healing process and can cause irritation.
3. Keep it clean
Keeping your tattoo clean is the most important thing to remember during the healing process. Your new tatt is an open wound, and you need to treat is as such.
If you've ever been camping, you know staying clean is hardly easy. However, it's extremely important that you avoid getting the tattooed area dirty throughout your trip and be sure to clean the area as you would every day at home.
Wearing a bandage of sorts over your new tattoo is a good way to keep dirt out, when I went camping with my fresh tattoo I used saniderm wraps throughout the week while hiking and fishing out on the water.
Keep in mind, your tattoo will need to breathe, so you can't keep these things on the entire time.
4. Don't sweat it
No, seriously, try to avoid sweating as much as possible, especially during the first 48 hours after getting your new ink.
This can be hard, especially in the summer, but excessive sweating has been known to irritate the tattooed area and can increase your risk of infection.
Minor sweating isn't anything to worry about, just avoid over exerting yourself to the point where you are sweating like a professional athlete.
Final thoughts
Camping with a new tattoo is totally acceptable. You just need to follow general tattoo aftercare guidelines and avoid things like swimming.
If you're really worried about it, I would reschedule the appointment or try to move the camping trip back.
Happy trails!
Let me know if you liked the post. That's the only way I can improve.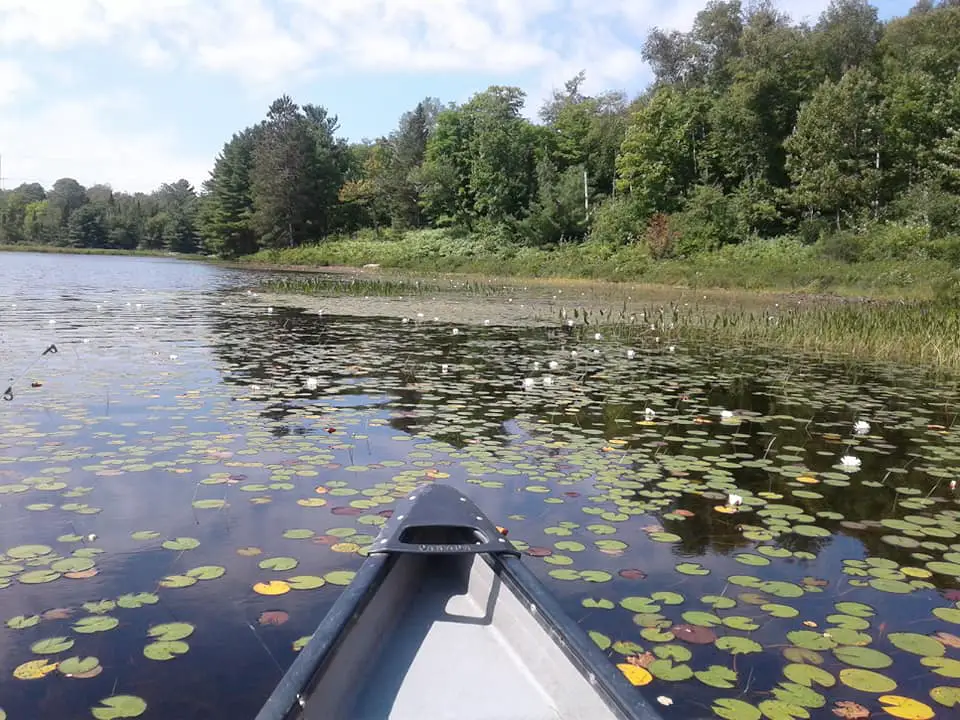 Hey I'm Josh! I have been practicing Bushcraft for a little over 6 years now! I Started this website to review awesome bushcraft gear that I love as well as share information I have learned along the way!