A good multi-tool is necessary to have on you when you're spending time in the bush, and It's hard to find a better multi-tool brand than Leatherman.
Today, I'm going to break down the best multi-tool that Leatherman currently offers in their lineup for bushcraft.
Best Leatherman Multi-Tool for Bushcraft
The Leatherman Surge
When people think Leatherman they tend to gravitate to the wave or the charge plus, and although they are both undoubtedly great tools, in my opinion, the surge just beats them both when it comes to bushcraft.
THE KING HAS ARRIVED! (Leatherman Surge Review)
Best Bushcraft Leatherman
The Leatherman Surge is a stainless steel multi-tool that comes equipped with 21 individual tool. Perhaps the thing I like most about the surge is its blade exchanger feature that neither the wave nor the charge plus have.
With the blade exchanger, you can swap between the saw and file provided. You can also purchase aftermarket blades like t shank jigsaw blades.
Believe it or not, with the blade exchanger, you can even perform your own modifications to make any tool imaginable fit. For example, a spoon.
Specifications:
| | |
| --- | --- |
| Weight | 12.5 oz (335g) |
| Steel | 420HC Stainless Steel (Black Oxide) |
| Tools included | 21 |
| Knife blade length | 3.1 inches |
| Multi-tools location | Outside |
| Sheath | Black Nylon |
Features
Not only does the surge come with the most tools out of any multi-tool in their lineup, it also comes with some exciting features.
Secure locking
Other than the plier head, every tool on the surge locks into place. Which basically means when you are using the file, for example, you don't have to worry about the knife sliding out and accidentally cutting you.
Better accessibility
Unlike most multi-tools on the market, with the Leatherman surge you are able to access most of the tools offered from the outside of the multi-tool like a pocket knife, even when it's folded. No more having to unfold it completely just to access one specific tool.
Just grab and go.
Better Handling
This multi-tool is designed to enable the user to operate it with one hand while keeping the other hand free for other tasks. Making it ideal for bushcraft because as we all know, projects in the bush often require the ability to multitask and a free hand.
Lanyard hole
Finally, the surge features a lanyard hole, I don't use it as I personally have mine attached to my belt. But people who work around water may find it handy.
21 Tools Included in the Leatherman Surge
While other Leathermans like the wave and charge plus only contain 19, the surge actually comes with 21 individual tools:
Needle nose Pliers
Regular Pliers
Wire Cutters (Replaceable)
Hard-wire Cutters (Replaceable)
Stranded-wire Cutters
Electrical Crimper
Wire Stripper
420 high carbon Knife
420 high carbon Serrated Blade
Standard Saw
Scissors (spring-loaded)
Awl (with thread Loop)
Ruler (measures up to 8 inches)
Can Opener
Bottle Opener
File for wood & metal
Diamond File
Blade Exchanger (change out blades)
Bit Driver
Large Screwdriver
Small Screwdriver
Let's take a deeper dive into some of the tools that will be used to the most and how they performed.
Main knife blade
The 3.1 inch main blade came razor sharp right out of the box, it was able to take the hair off my arm without even having to sharpen it.
Thanks to the 420 high carbon steel, the blade holds a really great edge and is really simply to sharpen back up.
It's also super easier to flip open, just as you would a regular old pocket knife.
The blade is locked in really tight, while performing tasks like creating feather sticks and everyday carving it didn't wiggle or move at all.
It won't replace a bushcraft knife, but it will get the job done.
Blade exchanger
One of the major selling points of the surge and the thing I love the most is the blade exchanger, which does not come with any other Leatherman model.
It comes with a two-sided file pre-installed out of the box, one side is a wood and metal file, the other is a diamond file which is great for maintaining a blade in the field.
You can remove the file and replace it with any aftermarket blade or tool of your choosing. Whether that be a custom-made spoon attachment or different style saw blades for metal, wood, or plastic.
This thing is a game changer.
Spring-loaded scissors
These scissors have come in handy more times than I can remember, handling every task I've thrown at them. They are super easy to use, the spring-loaded action provides great tension and the thumb jimping provides you with great grip.
The Pliers
The focal point of most multi-tools, the pliers on the Leatherman surge are the size of regular pliers and can complete any task just the same.
Leatherman's surge multi-tool comes with needle nose and regular pliers, as well as replaceable wire cutters that are made from 154CM steel. Just below the set of pliers, you will find the stranded wire cutters and the electrical wire crimpers.
I've never found a use for the wire crimpers in the bush, but the pliers and replaceable wire cutters have been invaluable at times.
Saw
The saw that was included in the surge is of great quality, I've noticed no binding or wobbling when taking on appropriately sized wood.
Now, when I'm in the bush, I'll typically use my folding saw for tasks like processing firewood and bushwhacking. However, the saw on the surge comes in hand for making notches for things like pot hooks.
Awl
An awl! Finally, one of the main reasons I went with the surge over other "survival multi-tools" is the inclusion of an awl.
From repairing damaged gear in the field to getting work done around camp, I always think it's a good idea to have an awl when you're in the bush.
You never know when you may need it in an emergency situation.
Remaining tools
As for the remaining tools, things like the bottle opener, can opener, screwdrivers, serrated knife etc. They all perform their job more than adequately.
The can opener is razor sharp and can open a can of beans in no time flat, real handy to have and certainly beats using a knife and potentially ruining your blade.
The included serrated knife is great for cutting paracord, in fact, I tend to use it more than the knife when I need to trim off some extra cordage on lashings.
The verdict
The verdict is in and the Leatherman Surge is hands down the best Leatherman for bushcraft and for me, is much better than any Swiss army knife.
Now, it's a bit on the heavier side and probably won't make a good pocket carry for most people, but it's no problem at all to have it stashed away in my bag for when I need to bring it out and use it.
Leatherman offers a 25-year warranty on all of their stuff, which is pretty much a lifetime warranty which is a real bonus, it shows they believe in the quality of their product.
Keep in mind, if you make modifications using the blade exchanger, you could void the 25-year warranty.
Let me know if you liked the post. That's the only way I can improve.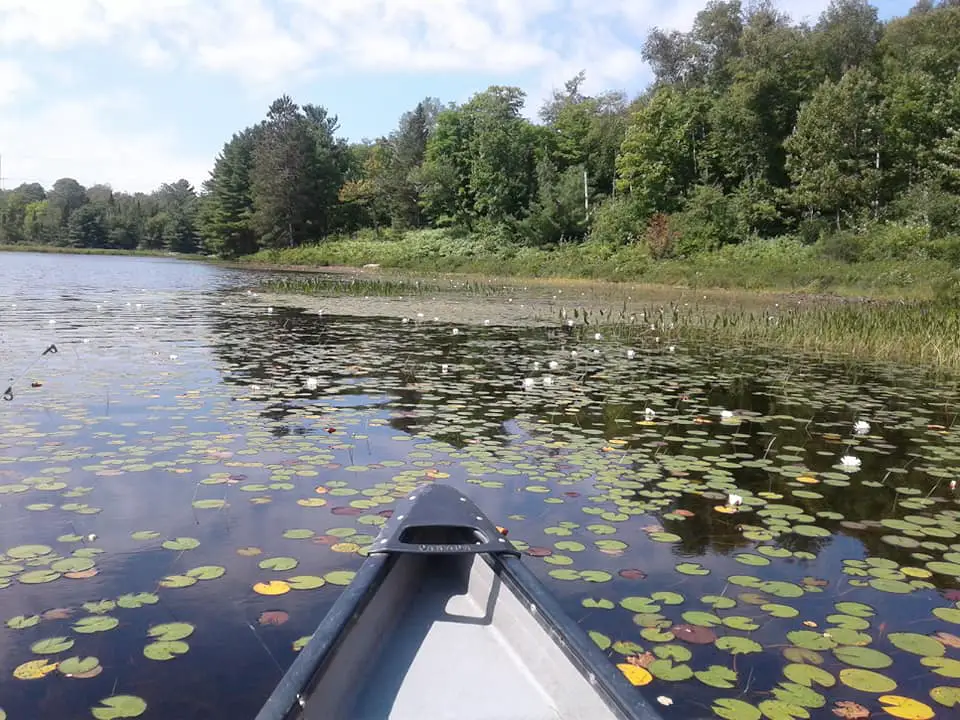 Hey I'm Josh! I have been practicing Bushcraft for a little over 6 years now! I Started this website to review awesome bushcraft gear that I love as well as share information I have learned along the way!