A proper belt for Bushcraft is essential and proper set up of your bushcraft belt will make your trips that much more enjoyable and the jobs around camp that much easier.
Your Bushcraft belt should be able to holster things such as; Your knife, hatchet, canteen, a belt pouch for storage, Ferro rod and anything else you deem essential. Proper set up of your belt in the bush will make your life easier.
Best Bushcraft Belts
There are quite a lot of bushcraft belt models available in the market. Since it is an item that is to be used outdoors, you need something that can resist aggressive wear and tear. A bushcraft belt needs to be an investment and not an impulse purchase. We recommend the following two bushcraft belt choices for a better and satisfying experience.
The Dickies Men's Leather Double Prong Belt is a unique design 100% leather belt. It is one of the most superior quality belts that one can find on the shelf. It had great personality enhancing looks that will make you look chic and swanky in a rustic way.
These belts are a pure definition of strength, durability, and longevity.
This belt has multiple holes in it that allow you to slide in as many tools as you wish. The toughness of this belt won't let it sag or tear down in the wilderness. It is not just a belt for bushcraft. You can remove your tools and make it a fancy dressing accessory as well.
This belt can be worn any time and anywhere. There lie no limitations to its use.
Browning Buckmark Belt is another fine quality leather belt available to people. Browning is known for manufacturing the most superior quality outdoor products. This belt is a statement of their skilled craftsmanship.
These belts are sturdy and made from full-grain buffalo leather. It has a beautiful appeal and a long life to serve you. They also come in a unique and stylish color contrast design, which sets the tone of the belt apart.
The buckle is also removable that adds to the versatility of this belt. You don't have to worry about the belt getting ripped or sagging during your trips. You can load it with all the essential tools and be all set to head out in the wilderness.
What is a Bushcraft belt pouch?
A bushcraft belt pouch is a small bag made of leather or tough nylon material. It is like a small sling bag that you can hang across your shoulder while you travel across the woods.
These bags are usually square or round-shaped and contain the essential tools and items that you need to have for survival in the wild. Bushcraft belt pouches are also a great travel item that many travelers choose for their journeys.
Best Bushcraft Belt Pouch
The market is flooded with quality grade bushcraft pouches. Such a huge buffet of choices can put you in a dilemma. Making the right choice is important as a bushcraft belt pouch is an investment that should last you a long time.
Personally, the Leather Waist Pack Drop Leg Bag is a great choice for a good quality and long-lasting belt pouch. This belt pouch is durable and comes with a vintage look. It is made from cowhide leather and is supplemented with a fine quality top zipper.
Despite its minimalist design, it is quite spacious and highly comfortable to carry around. It has one extra front pocket that comes with a magnetic closure. You can use the same for storing small items or some quirky stuff that you find on your trail.
This bag is not just restricted to be used as a survival kit pouch. It can be used as a sling bag, drop leg bag, side bag, travel and camping bag, any other style that you can possibly think of using it for.
What is a bushcraft belt?
As the name suggests, a bushcraft belt is a type of utility belt that you wear when you are out in the bush. It's a regular belt that you add key items too in order to improve your outdoor experiences.
Your bushcraft belt is basically a mini survival kit that you can hang around your waist. It provides easy access to all the necessary tools and equipment that you might need while you are in the wilderness.
Bushcraft enthusiasts prefer a leather belt made with calfskin or cowhide. Leather might require you to take some extra care of the belt, but the strength and longevity offered are quite unbeatable.
If you are someone who does not support the leather industry and want something cruelty free, you can also go for the nylon options. The nylon belts, if chosen from the right brand, can offer the same strength and durability as a leather belt.
Whatever type of belt you choose, just be sure of its strength as it is going to be the backbone of your belt.
Bushcraft Belt Setup
A belt will be your most loyal companion when you are practicing bushcraft and camping in the wild. You need to make sure you do justice in making it a remarkable collection of the essential tools that can be used along the way.
Whether you are experience in bushcraft or not , you must be aware of the different troublesome situations that you can find yourself in. Accordingly, you need to list out the essential items that you would need in your bushcraft belt setup.
1. Knife
A knife is definitely the most essential part of your bushcraft belt. In every DIY bushcraft belt setup that you find online, a bushcraft knife is the first and foremost thing that they add to it.
It's important you have a sturdy and reliable sheath for your knife. You cannot just keep your knife hanging from your belt without a sheath. It is highly dangerous and can cause some serious damage to you or the people around you when you are on the go.
Using a good quality sheath to cover the sharp end of your knife is a must. Most people go with a sheath made with leather. The sharpness of the knife won't cut through the leather that easily, and it won't get ripped off. Instead of buying an expensive knife sheath, you can make one on your own with the help of some quality leather and Chicago screws to keep it in shape.
2. Fire Starter Kit
It starts raining, you are freezing cold and you need to get warm fast. You need to light a fire as it is pitch dark and pretty chilly, you check your bushcraft belt, and voila! You have something to get the flames running.
A fire starter kit is also an essential item in your bushcraft belt setup. It is important, especially when you know that you will be out in the dark. Building a fire not only provides warmth but can also keep animals away and give you some fuel to cook a quick meal.
A fire starter kit carries all the essentials required for starting a fire outside. You might think why invest in a fire starter kit when you can simply carry a small pocket lighter?
The reason behind a full kit is to have every means for creating a fire. You don't know what situation you might get in. The matches might get wet, or the lighter fluid might leak. In such a case, you need to have different ignition sources with you.
Some of the common ignition sources that you can keep in your fire starter kit are:
Lighter and Matchboxes for open flame options.
Magnifying lens and small pieces of dried tinder for solar ignition.
Flint and steel for spark ignition
Ferro rod for spark ignition
Charred material to partner with a magnifying glass and/or ferrocerium
3. First aid kit
Injuries are pretty common in the bush. Be it a minor injury or a major one, having the first kit on your belt is never a bad option. You might think that you can easily store some common first aid items in your bag, then why bulk up the belt! The only good response to that question is the ease of access.
In fact, there are two very convenient ways of loading a first aid kit on your belt. You can either choose a small leather pouch, or you can choose a roll-up bag with a leather cover. Both the options work perfectly fine for the belt setup.
Load up this first aid kit with essential yet regular medical items like gauze, bandage, band-aids, sewing kit, a tube of some ointment, ibuprofen for pain, and something for stomach ailments. These are common items that can prove to be very useful in a situation of distress.
4. Something for gathering
Being in the wild is all about enjoying the gifts of nature. This can be in the form of food or some collectibles. You might get super excited and end up picking a lot of unique stuff from the forest floor. Or you might just collect a lot of fruits and berries for consumption. Whatever the reason might be, you will need something to store it in. And that is why you require a bag for gathering.
A gathering bag can be any common canvas bag or jute bag. The only requirement is that it should get compressed or rolled into a size that fits conveniently on your bushcraft belt. To fit it on your belt, don't compromise with the strength of the bag. You don't want it getting ripped off just by putting a few items.
5. Flashlight
Even though your phone might be loaded with features, it can easily run out of battery. In that situation, you cannot rely on the phone's flashlight. Therefore, it is essential to carry a flashlight in your belt.
A flashlight can come in handy during the night time. You might be very skilled in building a fire, but when you want to move around, you cannot take that fire with you. A small, bright LED flashlight can be very useful in the time of crisis. You can also replace the flashlight with a headlight.
With a headlight, you can roam around handsfree. It rests on your forehead, guiding you like the headlights of the car. A headlight can be a bit uncomfortable and painful in prolonged use. So, it is recommended to keep a flashlight in the kit as well.
Final Thoughts
A Bushcraft Belt is the most helpful companion that you can take with you on those crazy wild adventures. A well-set bushcraft belt kit contains everything that one might require in a situation of distress. Be it a medical emergency or just a hunger pang in the middle of the jungle, you should be prepared!
Investing in a good quality bushcraft belt or belt pouch will never be an act of regret.
Let me know if you liked the post. That's the only way I can improve.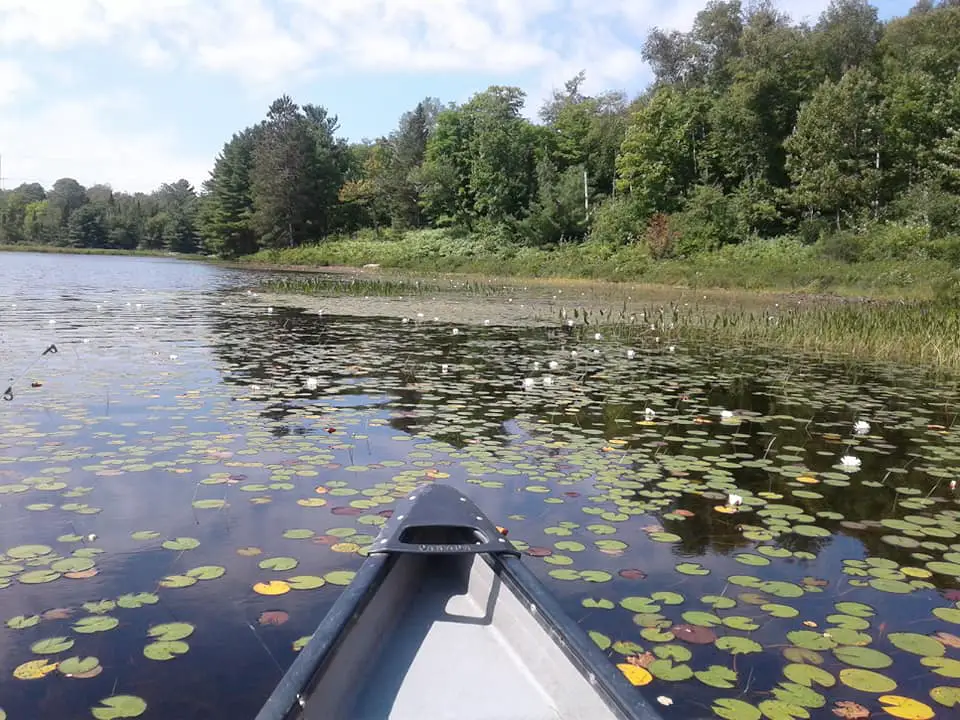 Hey I'm Josh! I have been practicing Bushcraft for a little over 6 years now! I Started this website to review awesome bushcraft gear that I love as well as share information I have learned along the way!