When it comes to equipment for bushcraft/survival trips, no piece of gear is more important than your backpack.
Your pack or rucksack is responsible for carrying in everything you will need while on your adventure.
If you have a bad pack, you are going to have a bad time! So, you may be asking yourself at this point, what is the best bushcraft backpack available today?
Let's answer that for you.
Best Bushcraft Pack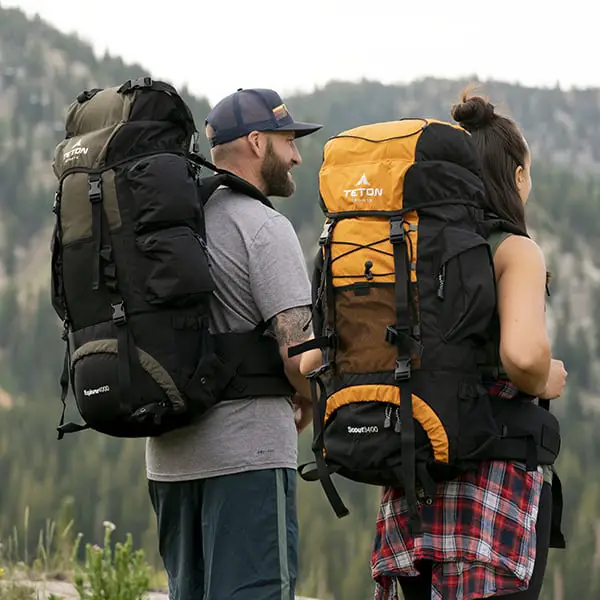 This is the perfect backpack for outdoor enthusiasts.
TETON Sports Scout 3400 is the best affordable internal Frame backpack on the market. It is a High-performance Backpack made from durable material suitable for Bushcrafting trips, Hiking, Camping and all outdoor activities.
Built for whatever conditions you throw at it, this backpack is mindfully crafted to meet all your specifications and maximum comfort requirements.  The 3400 cubic inches capacity makes it great for youth and adults and especially for beginners, to take backpacking trips.
Did I mention you can't beat the price?
It continues to be one of the highest-ranking internal frame backpacks worldwide for all its amazing features, including the ability to handle heavy loads. Let's have a look at some features of our choice for the best bushcraft backpack in 2021, the TETON Sports Scout 3400 that makes it so endearing to bushcrafters.
External Storage Options – There are gear loops, side pocket(s), and compression straps that make organizing your stuff easier & offer you plenty of space.
Bungee Storage – The TETON Sports Scout 3400 comes with storage space for your jacket and other tools you need to use quickly. When out in the woods, you will need to access different types of tools for various purposes.
Keeping your requirements in mind, this backpack is crafted, especially to fulfill your storage needs. With this backpack, you can store the tools you frequently use in the bungee storage section and access them whenever required.
Sleeping Bag Compartment – The pack features a sleeping bag compartment for your convenience while packing your entire gear. Isn't it great that you have a specific compartment to keep your sleeping bag? This makes accessing the bag so much easier.
Integrated Rainfly– Whenever the rain fly is not needed, it can be tucked away. Moreover, it is sewn in, and it helps to keep your gear dry.
Comfortable to Use and Carry– It comes with a multi-position torso adjustment that fits almost all sizes of bodies. For extra comfort as well as airflow, there are molded channels along with durable open-cell foam lumbar pad. In addition to that, the package weighs only 2.02 Kilograms, which makes it so easy to carry around.
Rugged Internal Frame Backpack – The TETON Sports Scout 3400 has an internal frame that makes your adventure stress-free. This frame is lighter than others while still being able to hold heavy items, which makes it a must-have for bushcrafters.
Trusted Quality – Trusted for its build quality and special features like compression strap, sleeping bag compartment, and exterior pockets for strategic packing. Manufactured by TETON Sports, it comes in multiple color options that make you look stylish even in the woods.
I mean, what else could you ask for? If I haven't made it clear already, this is easily the best bushcraft rucksack on the market for the price. A solid choice all around.
The Importance of Having a solid backpack
A good bushcraft backpack is a very important piece of gear for not only comfort but longevity in the wild, let's face it you won't last long with a shotty pack.
So it is very important to know your stuff about rucksacks before embarking on a journey into the wilderness. This article will cover all the details one needs to know about the best bushcraft backpack we found to be available on the market in 2021.
Why do you need a backpack for bushcraft?
Unlike a bushcraft haversack, you will need one to carry all your tools and other items that are required to survive in the woods such as tarps, food, change of clothes, etc. A bushcraft backpack will carry all the items you will need when out in the bush. A solid bushcraft pack is one of the best pieces of bushcraft gear you could possibly own.
What Is a Good Bushcraft Backpack all About?
Secures Your Belongings And Ensures Stress-Free Hiking  
It is essential to make sure that all your belongings are secured. A good pack will leave no chance for your items to get lost or fall off easily. Thus, making your adventure stress free.
The right kind of bag ensures the safety of your items and will withstand any weather conditions. It should come with shoulder and waist straps and hip belts so that you can carry it comfortably.
Allows You Easy Access
The best bushcraft backpacks have multiple compartments where you can arrange your bushcraft tools separately, so it becomes easy to access them when necessary. For example, you can keep things like flashlights, matches, etc. in a separate compartment by design. These might be needed at night, whereas items like maps, compasses, and guidebooks can be kept in other compartments that become handy during the day.
Weatherproofing
You may find yourself in various weather conditions like heavy rain or a wild storm. During that time, you will need a storage system that will ensure the safety of your belongings. The best bushcraft backpacks prevent all your items from getting wet. Thus, allowing you to continue with your adventure in a hassle-free manner.
Can be used for multiple adventures
A good backpack is extremely multi-functional and can be used for multiple adventures. The right bushcraft pack can be used in any type of outdoor escapade.
Things to Keep in Mind Before Purchasing

Every bushcrafters backpack is unique to their own needs. Generally, a good bushcraft pack should be durable so that it can withstand harsh weather conditions. At the same time, it should be lightweight so that it can be carried around easily.
Water Resistant Material
Make sure that your bushcraft pack is made of waterproof fabric so that your tools do not get wet in a drizzle. In addition to that, also make sure that the fabric doesn't stay wet for long and thereby get soggy and musty. Most backpacks come with tarps, which you can put over them in case of a severe downpour.
Lockable Zippers And Front Loading
While buying your backpack, make sure that it has two zippers in each compartment so that you can lock them together. Make sure the zippers are of good quality. Always get a backpack that is a front loading design. A front-loading backpack design allows you to zip open the face from the side and access all your stuff. This ensures that you have easy access to all your items.
Internal Frame 
The internal frame design means the support rods and frames are built into the backpack and are hidden from view. Make sure you buy a backpack with an internal frame. It makes your bag look slim. Besides that, the internal frame packs tend to be lighter, making it more comfortable to carry around.
Multiple Compartments
It is very important to have multiple compartments.  An Outdoor backpack with multiple compartments helps you arrange your belongings into smaller sections. So, it becomes easier to access and find your stuff when you need it.  You can sort your items into a different category and keep them separated in different compartments. This saves having to dig around your bag.
Padded Shoulder Strap And Hip Belt
All the best bushcraft backpacks come with a padded shoulder strap design to help you carry your load more comfortably and efficiently, as the weight of your stuff will be pushing down on your shoulder. Make sure the rucksack you buy has very thick padding and is made up of a single piece of material.
You need a padded hip belt since most of the weight you will be carrying will be pushing down on your hips. The belt makes your adventure comfortable by providing support, and it distributes the load more evenly on your back, causing less strain. Make sure the hip belt is adjustable and that you have adjustable straps so that you can tighten it whenever required.
Balanced Size
The backpack you choose should be proportional to your body. If your backpack is too small or too big, the weight will not be evenly distributed and will cause you back pain. You need a backpack that has sufficient space to fit all your stuff. If a backpack fits everything you will carry, has a bit of extra space, and feels comfortable, then it is the perfect size for you.
These are the main factors you need to take into account when looking for the best bushcraft backpack.
Pockets
A pack with lots of pockets for additional storage that will allow you to bring along extra gear is always a plus. Any decent survival backpack will have loads of pockets.
Final Verdict
The right kind of backpack is an essential piece of gear that will make sure that you enjoy your time in the woods.
You surely don't want your trip to be cut short due to back pain or lack of resources. So before you set out on your next bushcraft trip, make sure to invest in a good bushcraft pack.
It's very important to ensure your pack is made from quality materials.
After considering many backpacks from different brands, it can be concluded that the TETON Sports Scout 3400 Internal Frame Backpack is the best bushcraft backpack of all especially considering the price. It is a top-quality option that is filled with some of the best features for the best all-around price.
Let me know if you liked the post. That's the only way I can improve.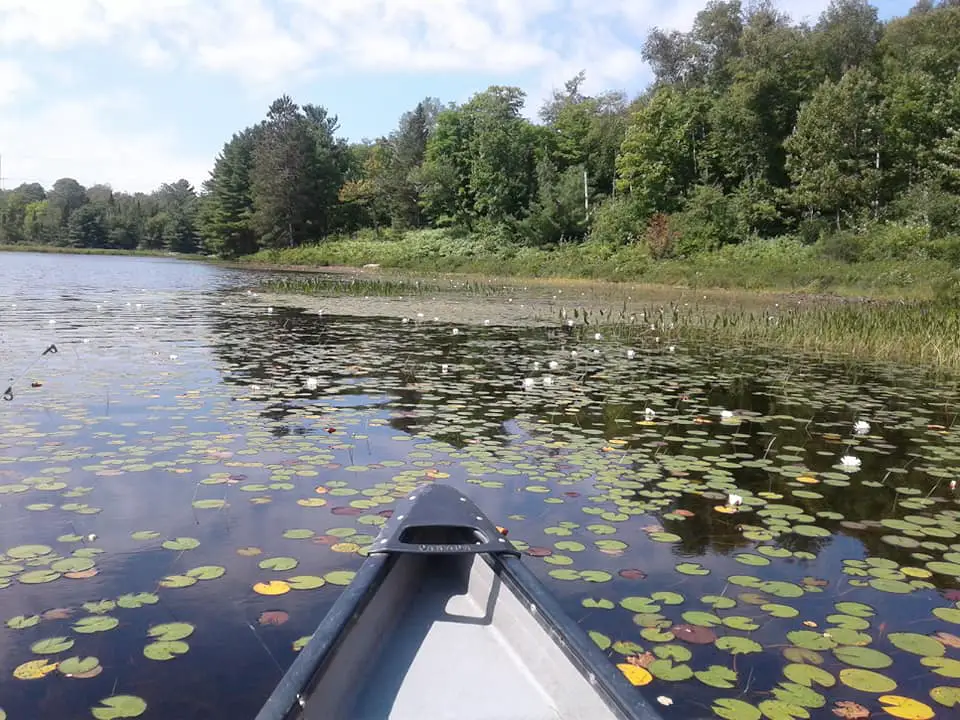 Hey I'm Josh! I have been practicing Bushcraft for a little over 6 years now! I Started this website to review awesome bushcraft gear that I love as well as share information I have learned along the way!