Bushcraft Haversacks are being talked about more and more inside bushcraft and wilderness survival communities these days. A haversack is always something I bring along with my normal bushcraft rucksack, it's nice to set up camp and have a lighter option to explore my surroundings. As a haversack ambassador (that's a thing right?) I will be doing my best to help you decide whether a haversack is for you.
I know your time is valuable so I will be getting right to the point in this blog post.
Let's take a look!
Now, when it comes down to it this is very subjective. I can't possibly tell you which is the best bushcraft haversack in the world because I haven't used all the haversacks in the world, obviously. But what I can tell you about is the best one I have personally ever used, and I have used quite a few.
The haversack I am talking about is the hidden woodsmen haversack. The majority of haversacks I've used have either been too small or too big, I have struggled to find the sweet spot until now. The Hidden Woodsmen is the sweet spot where I can:
Fit everything I need for day hikes
Adjust the latch straps to attach a tarp or foam roll
Fit everything I need for an overnight trip
I bring my hidden woodsmen on day trips when I am out hiking with the family as well as on longer solo trips in the bush as a side companion for my rucksack when I need to carry a few pieces of gear but don't want to bring my entire heavy pack.
Probably the most important thing to me is that this haversack doesn't have that "tactical" look, some of you may be fans of that design standard but not me, this looks more natural and outdoorsy and suits my personal preference.
The Hidden Woodsmen features:
Highly water-resistant material
Adjustable shoulder strap (Length about 60 inches)
2 Inside sleeves
Front zipper pocket
Molle webbing on both sides
Made in the USA
I could go on but this is one of those "you just have to try it for yourself" scenarios.
What is a Bushcraft Haversack?
Haversack is a modern-day adaptation of the Dutch term"haverzak" which translates to "oat sack" in English. Back in the olden days, it was typically used for you guessed it, hauling oats back and forth.
A Haversack is essentially a smaller version of a bushcraft rucksack used to carry minimal items in the general vicinity of the camp. You don't want to only bring a haversack if you intend on being out in the bush for some time as you simply would run out of places to put things with all the gear you will be packing. I personally have a great haversack that I tuck into my bushcraft backpack and bring out when I make camp, it's nice and light and very handy to have when establishing a perimeter around your camp.
What is the Difference Between a Rucksack and a Haversack?
The main difference between a rucksack and a haversack is simple, a rucksack is typically the bigger of the two and is often used to house all your bushcraft tools, gear, food, tents, etc. Whereas, a haversack is more of a lighter carry option for day trips or for wandering around your camp surroundings. A rucksack is typically carried on both shoulders, while the haversack is usually slung over one shoulder. People often bring both when they go on extended trips, packing the haversack inside their rucksack.
Should You Get a Haversack for Bushcraft
This really depends on your practice of bushcraft. Some people like to bring a haversack along with their bushcraft rucksack so they have a lighter option for when they are scouting the area of their camp and only want to take a few pieces of gear with them.
If you want to be able to move around your set up camp while still carrying what you deem to be your essential bushcraft tools, I absolutely believe the haversack is a perfect fit for you. Haversacks are also great for collecting things such as wild edibles and cool items you find as you go.
Some haversacks tend to move around a lot and sometimes can be a bit of a hindrance when climbing and maneuvering through the bush, etc. My haversack is actually great for this, it stays tight to my body and doesn't really ever interfere with my ability to maneuver while rock climbing or hacking away through thick bush. At the end of the day, it all comes down to your own personal preference. There really is no right or wrong in regards to whether or not you should use a haversack. It's all about whatever works for you.
A Haversack, in my opinion, makes a wonderful addition to your rucksack.
Bushcraft Haversack Contents
You may be asking what goes in a haversack. Now, this is going to vary from person to person as what you keep in your haversack is going to completely hinge on what you find most important to you when out on the trail or in the bush.
The 7 Most common bushcraft haversack contents include:
Knife
Snacks
Fire kit
Paracord
Canteen
First aid kit
Hatchet (Strapped to the outside)
The possibilities are endless and you can fill the contents of your haversack many ways depending on what you are planning for the day. You can change it up however best suits your needs, but this is a good starting point for your bushcraft haversack kit.
Conclusion
If you are asking my opinion, if you are the type of person to be active in the bush a lot whether it be on day trips or long hauls, a haversack is something you should have with you in your rucksack.
Let me know if you liked the post. That's the only way I can improve.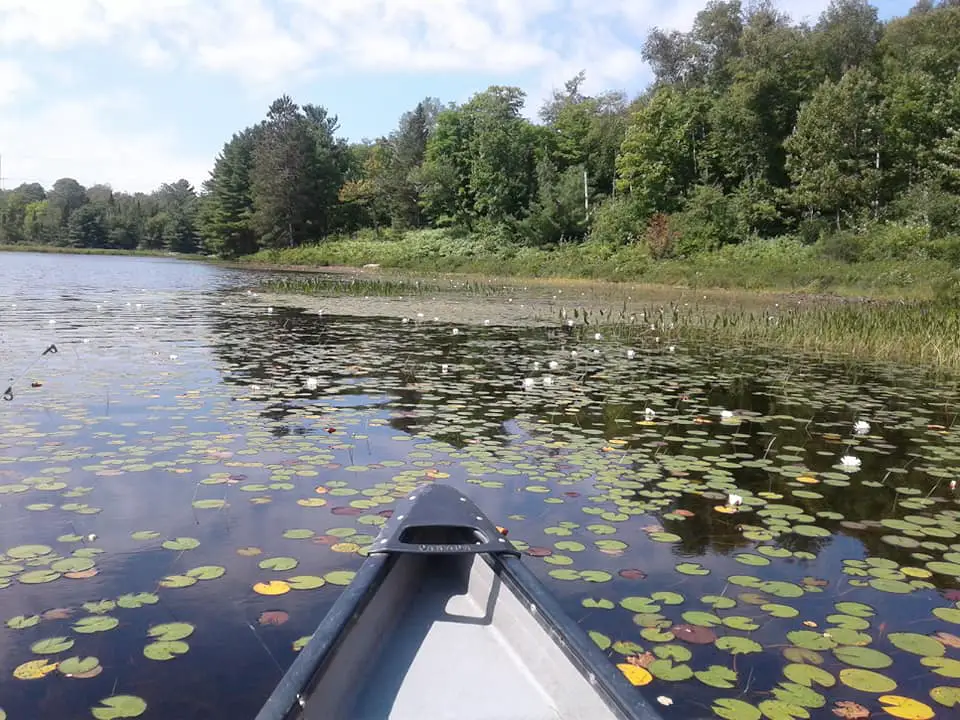 Hey I'm Josh! I have been practicing Bushcraft for a little over 6 years now! I Started this website to review awesome bushcraft gear that I love as well as share information I have learned along the way!