A reliable folding saw is one of the most used tools in my arsenal when I am out in the bush. It's important to always have one of good quality, one that you will get your money's worth out of and won't break on you in a time of need.
Whether it be clearing trail, bushwhacking on a portage, building shelter, processing firewood etc. A good folding saw should be able to take on most of those tasks by design.
Let's make finding the right bushcraft folding saw for you, a little easier.
Best Bushcraft Saws
Let's get right to the point, below you will find the 5 best bushcraft folding saw picks (in my opinion) of 2020. You will be hard-pressed to find any better options on the market for both quality and price.
1. Silky KatanaBoy 500 mm Folding Saw
First Day Out with Silky Katanaboy 500
Specifications
| | |
| --- | --- |
| Cutting capacity  | 9.9 inches (251 mm) |
| Blade length | 19.7 inches (500 mm) |
| Blade thickness | 2 mm |
| Teeth per inch | 4.2 |
| Weight | 2 lbs |
Best Bushcraft Folding Saw:
If you need something with a little more "oomph" the silky katanaboy 500 mm folding saw is right up your alley.
This saw is a beast that is capable of tackling trees that are up to and slightly over 10 inches in diameter. The perfect folding saw for shelter building
A more versatile saw, the silky katanaboy can take on all tasks from small little branches to big bulky trees. If you are going on a longer trip in the bush, I would recommend this saw for its versatility. That is if you don't mind carrying the extra 2 lbs around.
Its thick 2mm steel blade that is nearly 20 inches long is very reliable and you will have a hard time snapping it even if you tried.
Not for the average camper, the katanaboy is for serious bushcrafters who need to get difficult jobs done around camp.
2. The Bahco Laplander Folding Saw
Bahco Laplander - The Best Bushcraft Saw in the Word
Specifications
| | |
| --- | --- |
| Blade length | 7 inches (178 mm) |
| Blade thickness | 1.4 mm |
| Teeth per inch | 7 |
| Weight | 0.44 lbs |
The ultra-lightweight Bahco Laplander Folding Saw is equipped with a very high quality near 8-inch blade made of Sandvik steel blade, it is an efficient cutting tool. It features Bahco's XT Toothing, which cuts in both directions which leads to a much faster cut time!
Its compact size and super lightweight (it weighs less than one pound!) make this the ideal folding saw for bushcrafters who like to pack as light as possible. Don't the weight fool you, this thing still packs a punch.
The saw blade is 190mm in length and features a nonstick clade coating making it a great option to cut through both green wood & dry wood with ease.
3. Corona Razor Tooth Saw
Corona Razor Tooth 10-inch Folding Saw
Specifications
| | |
| --- | --- |
| Blade length | 10 inches  (254 mm) |
| Cutting capacity | 5 inches |
| Teeth per inch | 6 |
| Weight | 0.8 lbs (12.8 oz) |
Best Budget Bushcraft Saw:
The Corona Razor Tooth Folding Saw serves as an assistant in the field when you need an efficient cutting tool. Just unfold and cut.
Whether you are cutting limbs off trees for firewood or clearing the path on your portage, this folding saw with its curved blade can handle it.
One downside to this saw is that when folded the teeth are slightly exposed, which may lead to it getting stuck on items in your backpack.
The grip is a unique style that I've not seen on many folding saws before but it's a great addition and leads to a super comfortable grip for long cutting sessions.
For the price, it's hard to find a better option.
4. Agawa BOREAL21 Folding Bow Saw
Specifications
| | |
| --- | --- |
| Blade length | 21 inches  (533 mm) |
| Weight | 1.1 lb (18.7 oz) |
| Frame | Anodized aluminum |
| Blade Material | Stainless steel |
Best folding bow saw:
The Agawa Canyon boreal21 is a foldable bow saw and it really is best described as a combination of the best features of all traditional saws. Wet wood, hard wood, softer woods and even animal bone, this unit can do it all.
What's so great about this saw is that you can use different blades that all have their own purpose. For example:
Hunter blades – Used for cutting through bone and meat
Dry wood blades – Used for slicing through dry wood like butter
All-purpose blades – Great for use with dry, green and soft wood pieces of wood.
If you go with the kit, it even comes with a replacement blade.
My favorite thing about this bow saw is that it's all one piece, which means no fumbling with parts to get it put together. Just take it out of your back and snap it together with ease. A truley great design.
The blades hold great tension and I have never had an issue with the blade binding up. It doesn't wobble at all which results in a great cut every time.
You don't have to worry about durability due to the saw's tough anodized aluminum frame.
In my personal opinion, I would much rather carry this folding bow saw as opposed to a regular folding saw. I find it's more capable of handling a wide variety of tasks all the way from cutting tree branches on blown-down trails to processing animals. It's great to have in the bush.
5. Silky Professional Series PocketBoy 170 mm
The Best Folding Saw for Survival! Silky PocketBoy
Specifications
| | |
| --- | --- |
| Cutting capacity  | 3.4 inches (86 mm) |
| Blade length | 6.7 inches (170 mm) |
| Blade thickness | 1.2 mm |
| Teeth per inch | 8.5 |
| Weight | 0.50 lbs |
Best Bushcraft Folding Saw:
Silky saws are one of the most raved about folding saws especially for bushcraft purposes that you will hear about and for good reason.
If you're looking for a versatile saw that can get most tasks done in the bush, look no further than the silky series 170mm pocket boy folding saw. 
Be it large logs, or small twigs, the silky 170mm pocketboy, and its sharp blades can get it done without issue! Its compact size and light weight make it easy to carry, it also packs away very easily.
This saw features two open blade locking positions offering great versatility for in-line or flush cuts. The silky pocketboy has a 6.7-inch blade which is perfect for bushwhacking and processing firewood.
The handle is a non-slip rubber handle that feels great in the hands. You can go to work with this silky saw and never lose your grip on it, no matter how much your hands sweat.
With the silky pocketboy the only real downside I was able to find is the thickness of the blade. At 1.2 mm you can snap the blade if you push it too hard. However, for trail clearing, processing firewood, collecting woof for your shelter and general bushwhacking you will be more than fine.
An finally, they offer a limited lifetime warranty.
The Many Uses of a Bushcraft Folding Saw
Bushcraft folding saws are a handy tool to have in the bush and they have many uses. They have come in handy for me almost daily. Some of the uses include:
Clearing up a path
Having an experience in the wilderness is really great, but having larger branches smack your face or scratch your legs can be done without. So, having a saw you can pull out at any time, to clear your path, and just endure minor scratches, would definitely be welcome.
Collecting wood
Wood is one of the most important resources in the wild, especially as fuel, so there will be a lot of wood collection to be done. For such situations, you would need a saw, to cut through almost any type of tree/wood, making the folding saw handy.
Building fires and shelter
Learning to start a fire is an interesting skill, but requires a lot of practice, and a lot of wood, leading once again to good cutting tools. Building a shelter of natural materials, in any season would also require a good folding saw. After all, building a nice, cozy shelter and fire, is bushcraft essentials.
Woodcrafting
Bushcraft is not just about survival, but also enjoying your time out in the bush. In a place where bushcraft fishing would be considered essential for food, getting into woodcraft would make a creative and skillful way to pass the time. Heavy-duty work with the saw and intricate curves with a knife could also give you a souvenir to bring home to loved ones.
What To Look For in a Bushcraft Folding Saw?
There are many factors you need to consider when looking for a folding saw for bushcraft purposes, here are some of those factors to take into consideration:
Good Grip
A good grip is essential for control and improves safety. Purchasing a saw with an ergonomic handle will give a good performance. It is important that you are comfortable with the saw. A rubber handle will ensure a great grip even if it gets wet, especially when used outdoors.
Ease of Use
Having a saw, that does not particularly require big burly arms to work with, is a good choice for your bushcraft kit. In fact, a saw that works in both pull and push motion, would reduce the workload by half and save you a lot of energy.
Weight
Most bushcraft saws weigh less than 600 grams and are therefore more convenient to carry than other bigger varieties, such as the bow saw.
Durability
A guarantee that your saw won't fall apart when you cut into the 10th tree is important, and many companies these days, do provide durability. However, it is important to pick a saw that can deal with foliage in any terrain.
Safety
A saw with a built-in locking mechanism is essential to ensure safety, to avoid cuts and accidents. Having a lock at closed and open positions is a definite bonus.
Final Verdict
A standard bushcraft plan should incorporate comprehensive tools for support. Various purposes require various types of saws. If you plan to build a cabin out of logs, hard steel saws meet the requirements. For purposes of camping or bushcraft trips, tight grip portable bushcraft folding saws meet the criteria.
How do you plan to use the saw? What would you prefer in your saw? The answers to these questions along with all the information shared in this blog post should help you reach a conclusion.
Enjoy your camping and bushcraft trips with the perfect bushcraft folding saw by your side.
Let me know if you liked the post. That's the only way I can improve.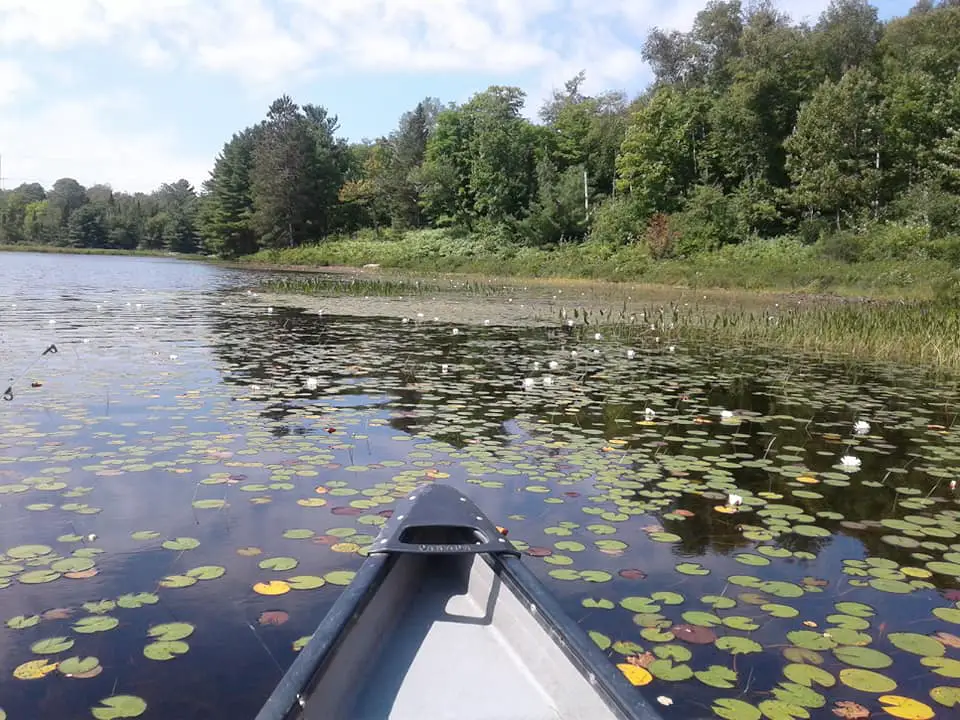 Hey I'm Josh! I have been practicing Bushcraft for a little over 6 years now! I Started this website to review awesome bushcraft gear that I love as well as share information I have learned along the way!