A bushcraft pot, otherwise referred to as a billy pot, is a vital piece of kit to have around your camp.
Not all bushcraft pots are equal, some models are made cheap and can break while you're out in the wilderness. Keep reading to learn about my personal bushcraft pot recommendation, as well as a few different things you can use a bushcraft pot for that you may not have thought of.
Let's get started!
My favorite bushcraft pot for cooking around camp is called the solo stove pot 1800. Stews, soups, hot drinks like coffee or tea are all examples of things I have personally tried with this pot.
It's a great size, big enough to prepare a meal but also compact enough to fit snug in my pack without taking up too much room. Not only is this pot compact, it's also lightweight, only weighing in at about 12.5 oz. This pot is also made out of 304 stainless steel and is very durable. I've had mine for roughly 2 years now and have had zero issues.
Inside the pot you will find markings for ounces and milliliters for easy measurement. The 1800 in the name isn't meaningless, it's how much this pot can hold, which is 1800 ml or 61 fl. oz.
When it showed up I received the pot and a sack to keep it in which is a bonus because sometimes I'm lazy and don't want to clean the pot out till I get home, the sack keeps the pot from dirtying up the rest of my backpack.
Solo stove also offers a lifetime warranty, which is another great bonus. Over the years I have used many bushcraft pots and to date nothing has come close to the solo stove 1800.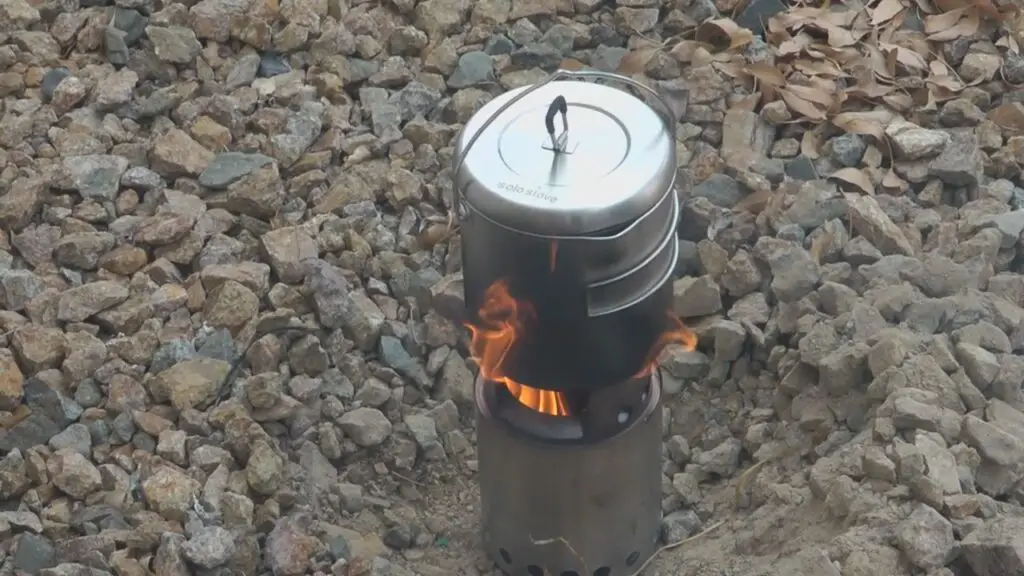 Other Bushcraft Pots That May Best Suit You
No bushcraft pot is created equal, that's why "best bushcraft pot" is a relative term. All I can do is use my experiences to help you form a more informed opinion one way or the other. In this case, I will get into detail about a few other bushcraft pots I've used in my day that may catch your eye more than the solo stove 1800 I currently use.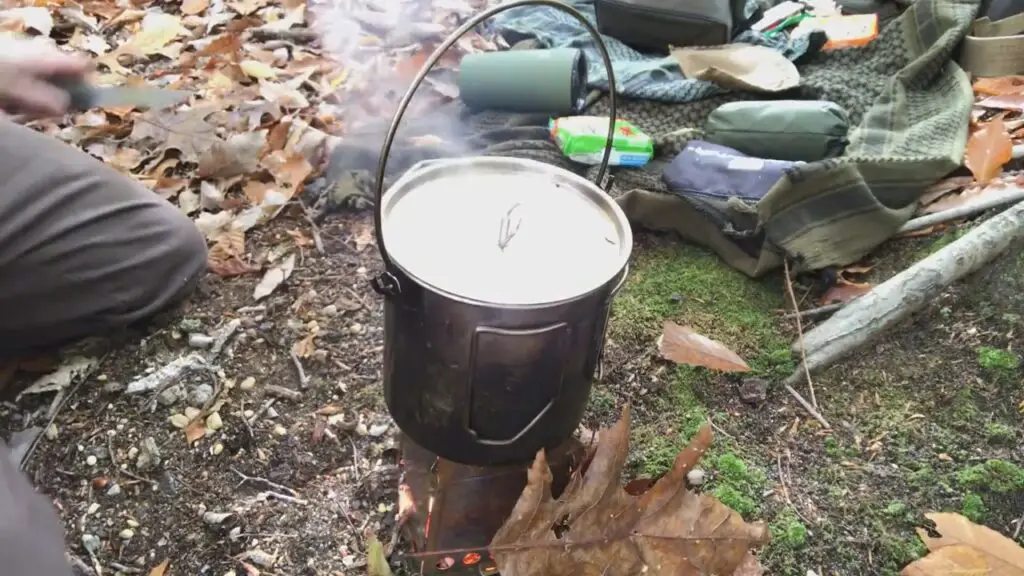 The Pathfinder bush pot was a main stay in my kit for many years. It's durability and quality craftsmanship are one of it's best qualities.
Self Reliance offers two different pathfinder models, the 64 oz and a 120 oz version. I owned the 64 oz version because for me 120 oz is overkill. The pathfinder bushcraft pot is made from 304 stainless steel and is very durable, you can place it right onto burning coals without it ever becoming an issue (other than your pot turning black from soot, but that is to be expected).
A cool feature with this pot is that it gives you the ability to lock the bail handle in place, which makes it easier to pull out of a fire with a stick without having to worry about accidentally spilling your meal/liquids. Another cool feature is its heavy gauge Bat wing handles, these handles are super strong and don't feel flimsy at all, it makes drinking coffee directly out of the pot a breeze.
All in all, this is a solid bushcraft pot for the price, and I can definitely see myself switching back and forth between this and my solo stove.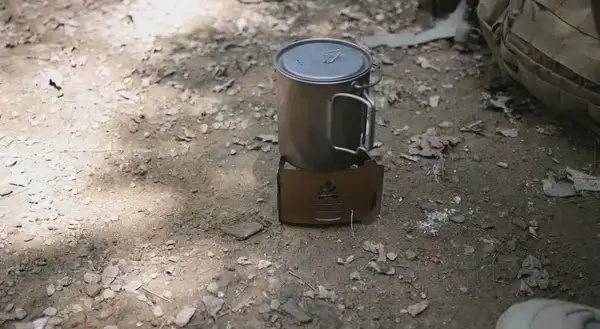 This TOAKS titanium pot is one of the more popular pots in the backpacking community, and for good reason.
Not only is it made from titanium, making it super durable, it's also EXTREMELY light. This pot only ways 3.6 oz making it the perfect pot for ultralight backpackers looking to reduce weight in their pack as much as possible. You are also able to fit most essentials inside this pot when packing (fuel cans, stove, lighters, matches, compass etc.)
Although the pot is durable, you will still need to handle it with care as it can dent and warp. The handles on this pot do tend to get a little warm but nothing that is too concerning, I've never burnt my hands on them.
All in all, if you are looking for a really lightweight bushcraft pot, the TOAKS Titanium should be your go to.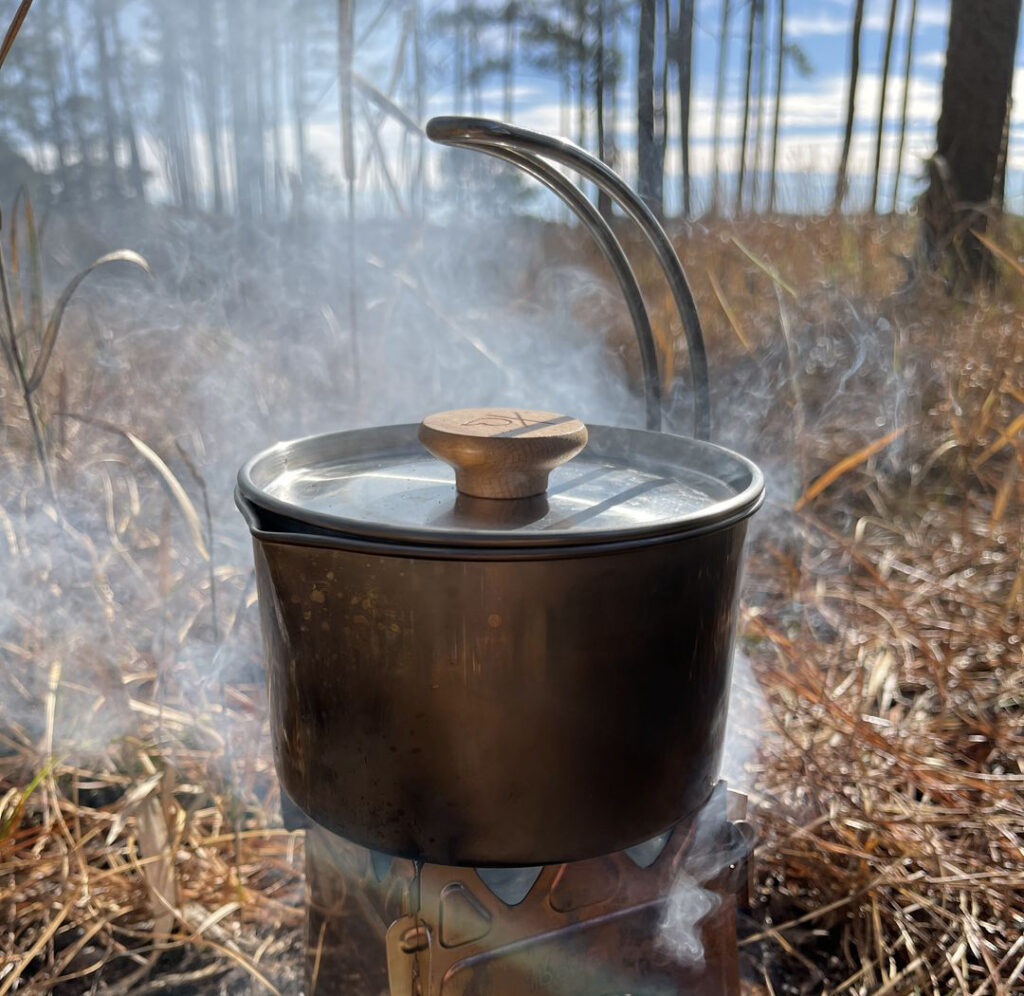 The überleben Kessel Bushcraft Pot is known for its unique and creative handle which with the built-in pour spout makes it really easy to pour liquids, it comes in especially handy when you are making things like coffee or tea. The handle also makes this pot super easy to hang over the fire from a tripod.
Unlike the other bushcraft pots I've talked about so far, this one doesn't come with cup handles on the side, so if you are planning on making coffee or tea you would be best suited to bring a cup with you.
Water boils very fast, taking just about 4 minutes to bring enough water for soup to a boil. This is a really nice pot for camping trips and overnighters, it's durable, has a great capacity and never once failed me in the field.
| | |
| --- | --- |
| | überleben Kessel Bushcraft Pot |
| | |
| | |
| | |
| | |
| | |
| | HD 304 grade stainless steel |
| | |
Uses for a bushcraft pot
Bushcraft pots are not only great for cooking camp meals, they are also very versatile and can be used for things such as:
1. Collecting water
Water is essential when you are in the wilderness, your billy pot can be used to collect and boil water from a nearby stream. If you are not near a source of water, your pot can also be used to collect drinkable rain water.
2. Storing items
When packing for your trip into the bush you will often find you have small items like matches, a lighter, headlamp, whatever it might be that you don't want to lose and can't find a good place in your pack for. This is where the bushcraft pot becomes more than just a cooking utensil. You can pack all of your smaller items into your pot not only saving you space in your pack but also giving you the piece of mind knowing where all your small, hard to find items are.
3. Digging
If your bushcraft pot is of higher quality it should be durable enough to be used as a makeshift shovel for digging. I've personally used my solo stove 1800 to dig out a fire put in front of my shelter.
4. Foraging
Pretty self-explanatory, if you are in an area with loads of water critters or edible plants like berries, mushrooms, crawfish, mussels, crabs,  etc. Your bushcraft pot will quickly become a handy container to keep those foraged goods in, so you can collect as many as it will hold.
5. Transporting fire
If you are moving camps your bushcraft pot will make a great tool to help transport your fire, saving you the effort of getting another one going once you reach your destination. Certain fungi, charcoal and moss, animal dung are all things you can use with your pot to help transport your embers.
Let me know if you liked the post. That's the only way I can improve.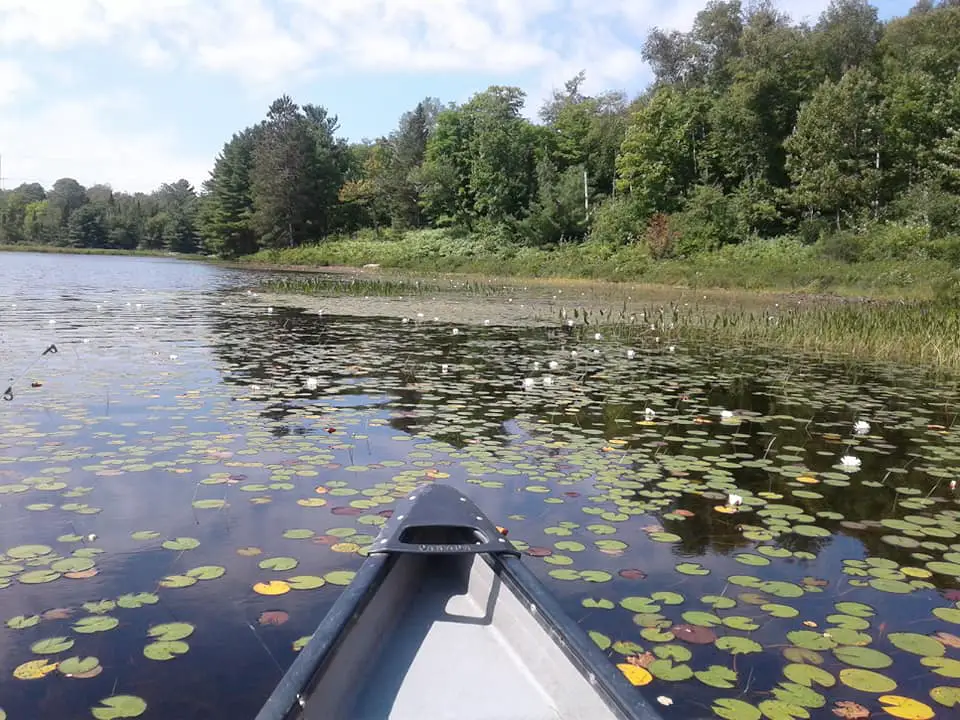 Hey I'm Josh! I have been practicing Bushcraft for a little over 6 years now! I Started this website to review awesome bushcraft gear that I love as well as share information I have learned along the way!